Do you need to buy a gift for a guitar player and have around $100 to spend? In this guide I will explain the most appreciated and useful gifts you can give a guitarist under $100. Check out the below gifts and check out gift ideas under $50 for more options.
Ebow (Electronic Bow for Guitar)
What is it: this handy device allows a guitarist to sound like a violin, cello, brass instrument or synth. The guitarist simply holds it up against a string and it causes the string to vibrate continuously. The chances are the guitar player you're buying a gift for has never used an EBow before so the best way to explain to them what it does is that it gives them 'unlimited sustain on demand'. The EBow works on all electric guitars as well as steel string acoustic guitars. The only type of guitar it doesn't work on is classical (nylon string) guitars.
Why is it a great gift: I've reviewed the EBow and I highly recommend it for every guitarist. It's such a fun and useful tool that can transform a guitarist's playing and songwriting. This isn't a gimmicky toy – it's something that will come in handy again and again over time. It's a great gift because every time I see a guitarist try it out, they love it and end up buying one. So this is a fantastic gift idea for a guitarist and the chances are slim that they already have one.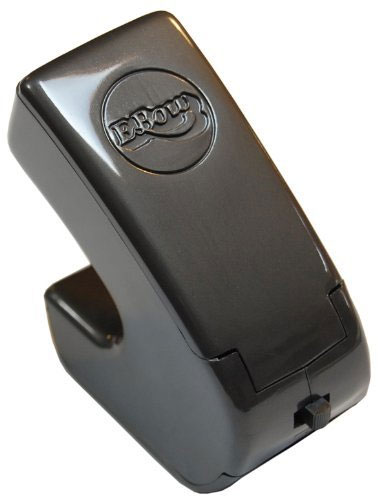 Check out the EBow price here on Amazon.
Note: if the guitar player you're buying a gift for only plays classical guitars (they use nylon strings), the EBow won't work on their guitar. All other acoustic and electric guitars will work fine.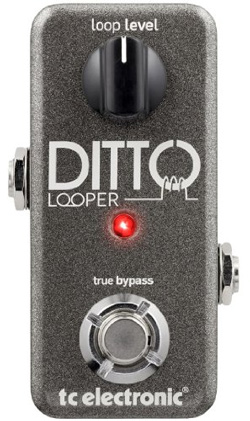 Ditto Looper Pedal
What is it: this pedal allows a guitar player to record their playing and play it back in a continuous loop. It works with all electric guitars and can even work with acoustic guitars if they're plugged in or used with a microphone. The most common use is to record a chord progression and loop it. This will then instantly give the guitarist a backing track to jam over.
Why it is a great gift: I've reviewed the Ditto Looper and again this is a piece of gear I highly recommend every guitarist own. It's a great gift because it's useful as a practicing tool, a songwriting tool, a live performance tool and it's a lot of fun. Not many guitarists own a looper pedal which makes it a great gift idea.
Check out the Ditto Looper here on Amazon.
iRig HD 2 for iOS/Mac/PC
What is it: this device allows a guitar player to plug their guitar into their iPhone/iPad/iPod or Mac/PC. Once plugged in there are apps available to allow the guitar player to use different effects, amps and even record their playing along with backing tracks.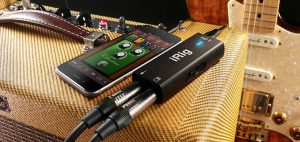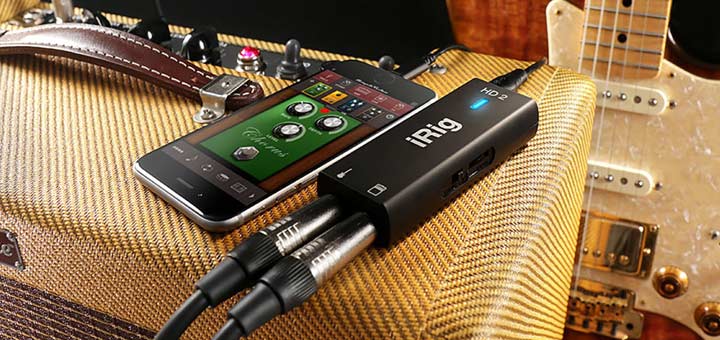 Why is it a great gift: I've reviewed the iRig HD 2 here and it's a big step up from earlier versions. You will see the original iRig sell for a much cheaper price as well as fakes that sell for under $10 (and half the time don't work at all). You will also notice other websites suggesting the iRig as a gift idea. I highly recommend against getting the original iRig as a gift and spend the extra money to get the iRig HD 2. The original iRig's sound quality is pathetic to be completely honest. It sounds like rubbish and the guitarist you buy it for will use it a couple of times and give up. The iRig HD 2on the other hand has fantastic sound quality which is incredibly important to a guitarist. The sound quality is fantastic for recordings and it's a lot of fun to jam along with different effects.
As an extra benefit, the iRig HD 2 also comes with the full version of AmpliTube 4 which is a powerful tone and effects software suite. This alone makes the purchase worthwhile.
If the guitar player you're buying a gift for owns an iOS device (not compatible with Android), this is a fantastic gift idea.
More Gift Ideas
If you don't want to spend as much as the ideas listed above, check out my list of guitar gifts for under $50. The ideas in that list focus on things every guitarist should have, but most don't think about buying. So they're very safe gift ideas and will be appreciated.
For more advice on buying gifts for guitarists, check out my gift buying guide here.
Found this guide useful? Please share it on social media to help support this site (if you use Pinterest, please pin the below photo).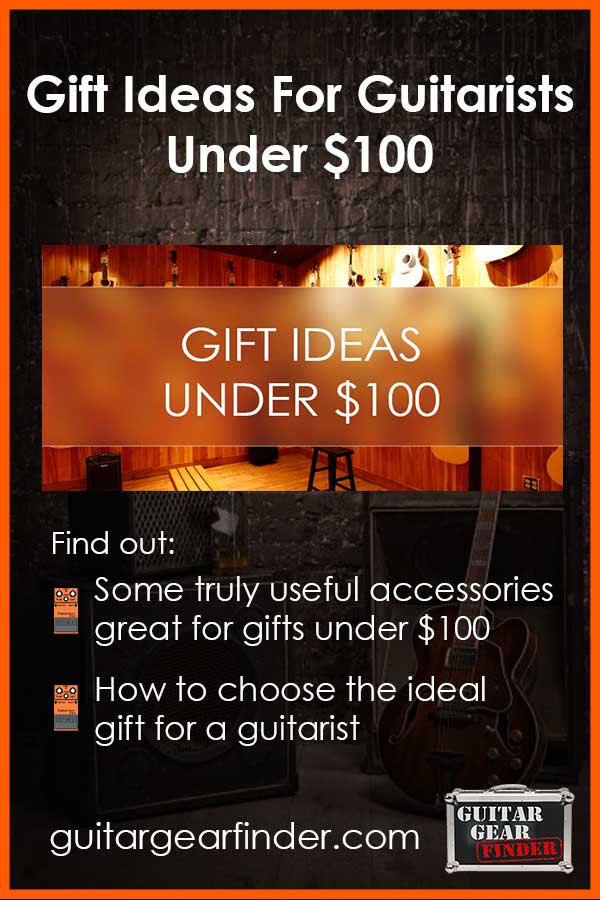 Summary
Article Name
Gift Ideas for Guitar Players under $100
Description
Find useful gift ideas for guitar players under $100. This guide avoids cliche or gimmicky gifts and only suggests gift ideas that guitar players will find useful.
Author